Midsummer Golden Hour as Summer Flies By
Watching sunlit clouds in the golden hour drift across a blue sky, I marvel at how quickly the summer is flying by. So much has been happening that it is hard to know where to begin, but let's start with an update on our wonderful Little Pond Wildlands.
Great News on our Conservation Easement
We have now signed the legal documents for a conservation easement purchased by Moore Township in partnership with the Heritage Conservancy. The final base-line survey, against which land usage requirements will be monitored annually, is now in progress. Settlement should be complete by mid-November, and this will provide financial support as well as protection in perpetuity for our beautiful 32 acres of wildland, rich in biodiversity, along with a few special use and agricultural areas.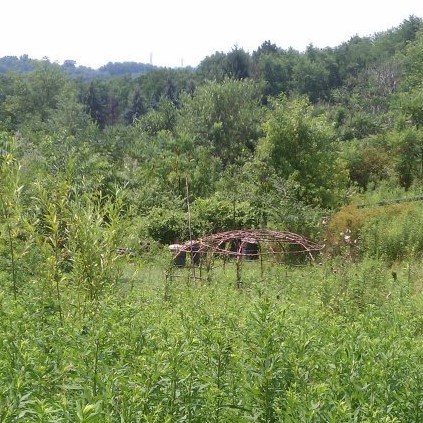 Group Retreats Spring Back to Life after the Pandemic
Welcome back to Makers Ensemble, Flux Theatre, and Fresh Ground Pepper Arts Company! Your lively presence and the abundance of nature make a perfect Little Pond Summer. Next, we look forward to the September residencies of Pennsylvania Shakespeare Company's Willpower in our Long Barn and Ashley Sparks, one of Touchstone Theatre's Festival Unbound artists, in the Cottage.
Bill George's Odysseus on the Road
Rob Aptaker and Jerry Stropnicky are back at Little Pond rehearsing with Bill for five performances of Odysseus at the Philadelphia Fringe Festival, September 6-10 at Pig Iron Studios. You can purchase tickets online at
As part of Bill's residency at Lehigh University, there are also two performances of Odysseus on Saturday September 16, 7:30pm and Sunday September 17, 2pm at Zoellner Arts Center in the Black Box Theatre.
Mindful Growers Meetup
Anisa George's monthly Mindful Growers Meetup has brought together an enthusiastic and dedicated bunch of people interested in sustainable agriculture and environmental diversity. Sessions for learning, service, and fellowship have taken place in Anisa's Little Pond Food Forest and included a demonstration by Doug Mette, owner of Highland Honey and keeper of the Little Pond bees. One Meetup highlight was a field trip to Mei Xiang's Wonder Garden in Hellertown, which is the source of the delicious food at one of our favorite restaurants, Wonder Kitchen, Fourth Street Bethlehem. Join the Mindful Growers group and find events at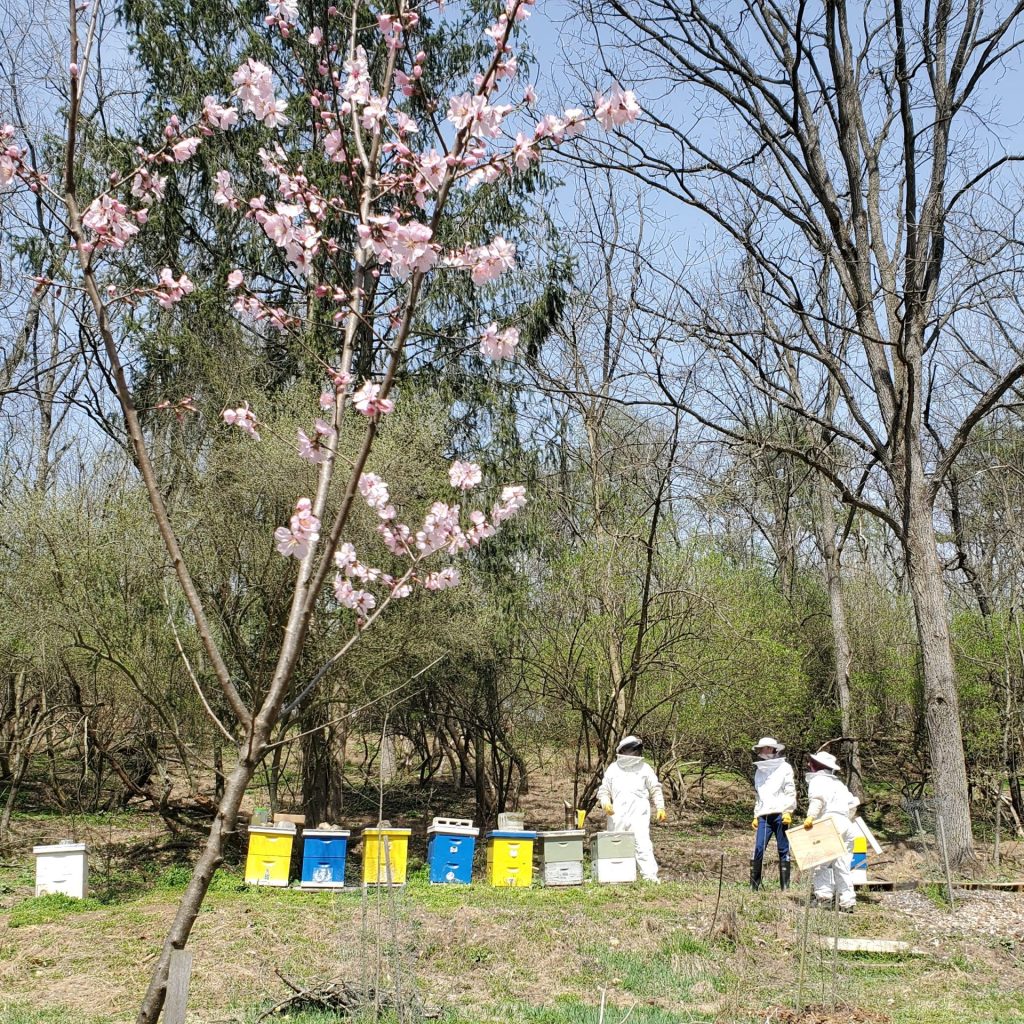 Watch that Spark – Devotionals and first Youth Retreat
We are profoundly grateful for the growth of monthly Devotionals at Little Pond in 2023, from a New Year's Day reflection on Humility to the moving exploration of such topics as "You are the Answer to the Dreams of your Ancestors", "Unity and the Holy Spirit", and "Striving to Serve". We were delighted to welcome guest musicians, poets, and philosophers – Nicholas Clarke, Sasha Brown, Bob Fahringer, Cleveland Wall, John Hare, Grace Adele Hochella, Kineret Ando Yardena, Tyler Garrett, Emma Ackerman, and Camille Armstrong.
In July and August, we took a break to focus on our first Weekend Youth Retreat in collaboration with the Baha'i Community of the Lehigh Valley. Reflections on the Life of the Spirit, July 14-16, was for young adults ages 15-25. Study of writings from the Baha'i Faith, facilitated by David Gould and Dorothy Walline, were interwoven with arts activities including theater, music, visual arts, and walks in nature. Seven amazing youth created their own devotional for the Saturday night celebration and their energy has inspired planning for another one-day Youth Retreat on Saturday October 14. For information, contact Bridget George [email protected] or Bill George [email protected]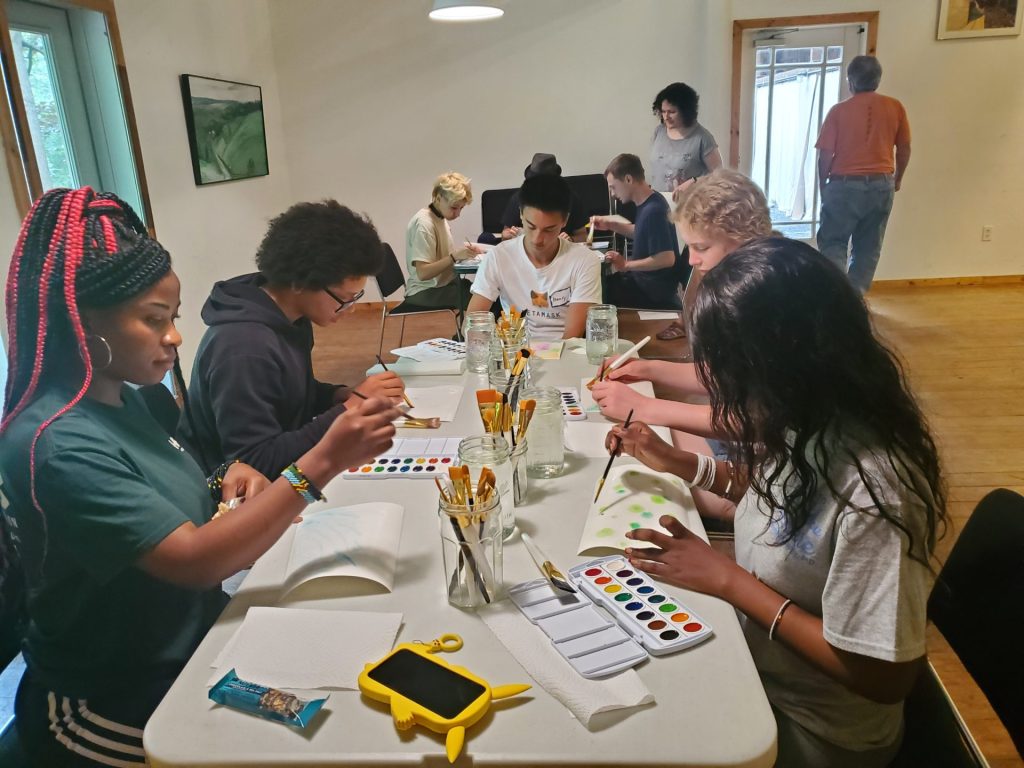 Neighbor Love at Touchstone's Festival Unbound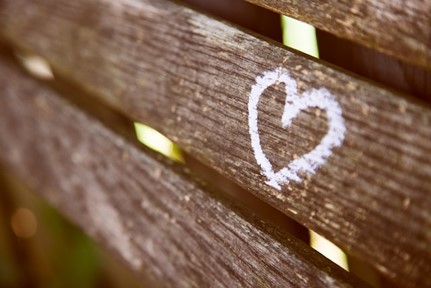 In September, we invite all of you to come to Neighbor Love – an Interfaith Devotional for Touchstone Theatre's Festival Unbound, Saturday September 30, 1:30pm at the IceHouse Performing Arts Center in Bethlehem. Please join us for an art filled interfaith gathering featuring music, prayers, poetry, dance, and wisdom stories, followed by refreshments and conversation. Find more information and reservations for this free event at