What a summer it has been!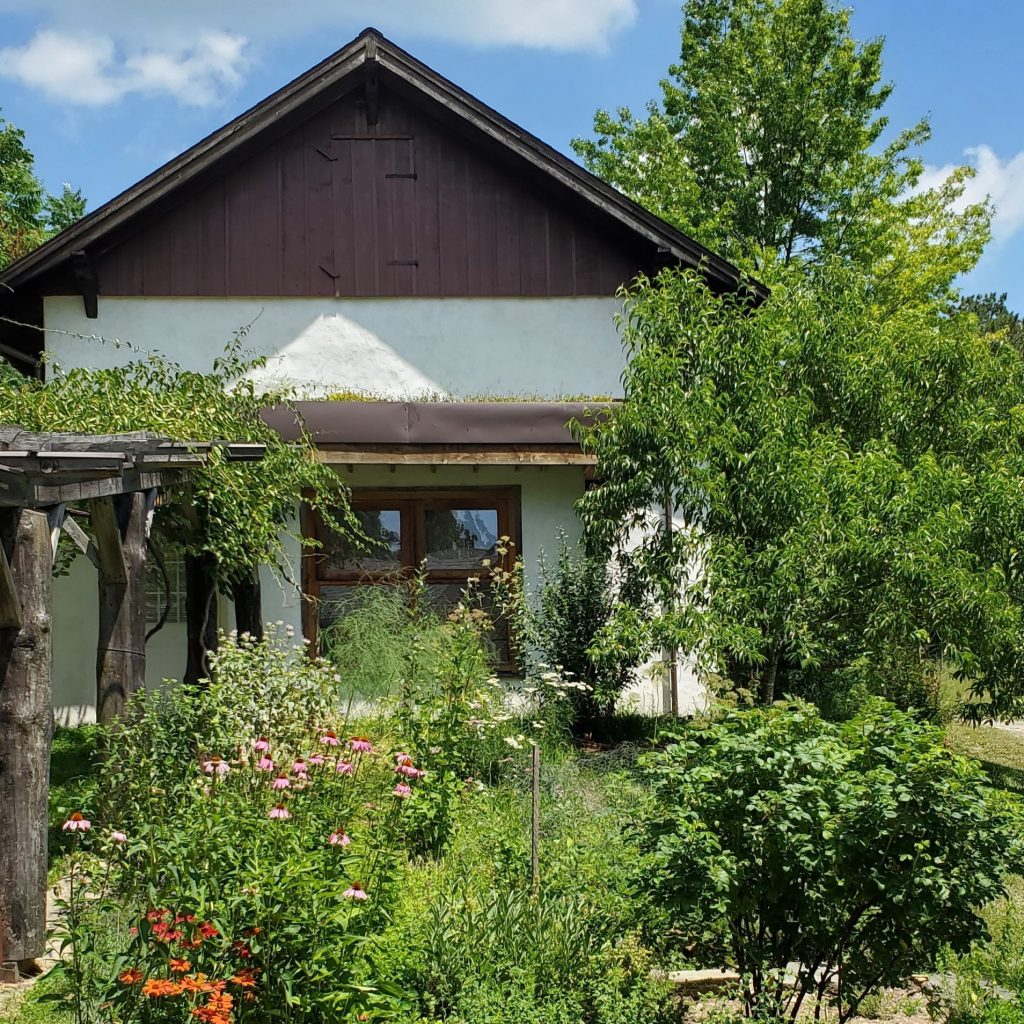 The fall rains and cooler nights are here, welcome after a summer with significant drought. As one friend said in a recent gathering, "Hello winter, we know you are coming to get us!" But every season at Little Pond has its joys and treasures and we have so much to be thankful for as we look back at the Summer of 2022.
PROGRAMS: The return of many old friends after the pandemic included a four week residency with Fresh Ground Pepper (FGP), an arts company from New York City now in its eighth year at Little Pond. Each week is a deep dive into FGP's methods of delighted listening and joyful creation and this year they inaugurated Eco Week, a retreat focused on experiments in collaborating with the more-than-living world. "I couldn't have been more grateful for having spent a week immersed in nature with fellow passionate artists" said one participant. There were many new friends this spring and summer as well, including two vibrant weeks organized by Dante Green and his Makers Ensemble.
The return of our Little Pond Devotional Gatherings in-person instead of on Zoom are also a great joy, and I loved helping to coordinate an Interfaith Devotional for Touchstone Theatre's Festival Unbound happening on Saturday, October 1, 1 p.m. at Touchstone's Barrio Stage. We'll be back with Devotional Gatherings at Little Pond, Sundays 1 p.m. on October 23, November 20 and January 1.
THE LAND: Our food forests are expanding. We now have nine beehives in the orchard in collaboration with Scott Edelman the bee man of Terra Fauna Farm and the beekeepers he has mentored led by Doug Mette. For the first time we have a spring and fall honey extraction and can enjoy the deliciousness and fragrance of honey made by many thousands of bees collecting nectar from spring blossoms, as compared to the fall golden rod and later blooms on our 32 acres. We built a new fence around our vegetable garden and can now at long last harvest veggies without devastation from deer, groundhogs, rabbits and our own chickens.
I wish I had a video of the time I saw four chickens in perfect synchronization jumping more than a foot off the ground trying to reach the low-hanging fruit on the peach tree by the cottage, and then a large groundhog trying to imitate them by standing as high as possible on his hind legs. Frustrated, the groundhog then climbed the tree but was still unable to get the fruit. Meanwhile, after harvesting ahead of the abundance of birds, the residents and guests at Little Pond reveled in peach pies. No mistake though, we do love being a refuge for all the wild life here! Fall is very beautiful at Little Pond, and you are welcome to come visit and sit in the peace of the big trees surrounding the Great Circle.